BG [CGM]: 94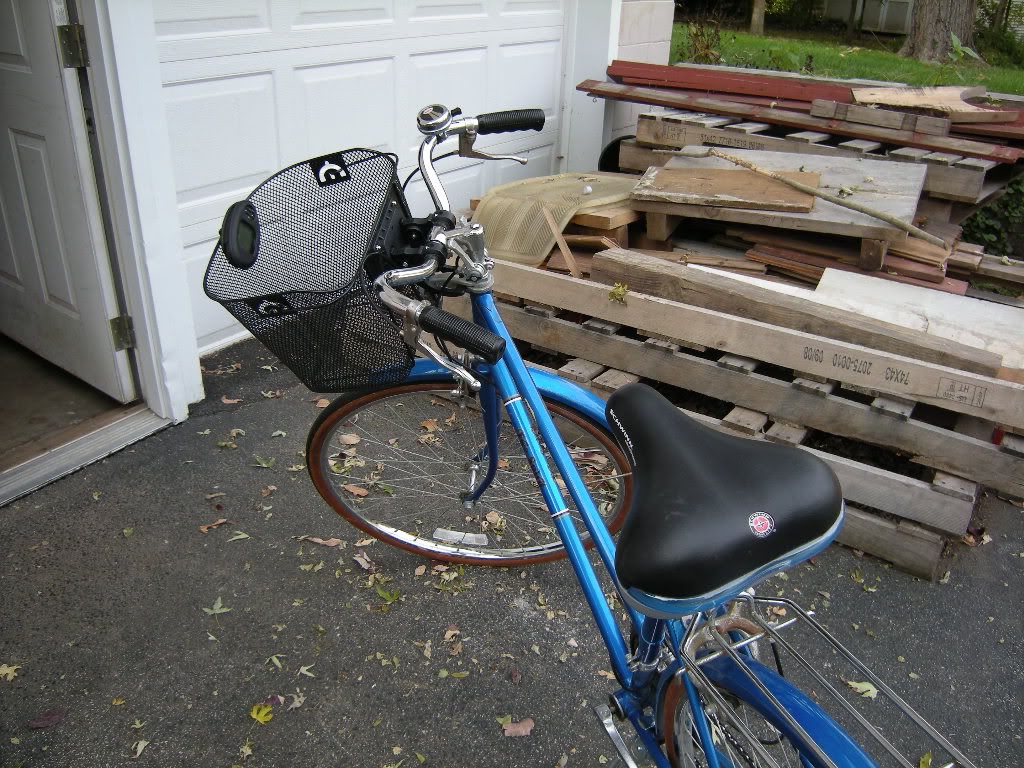 My new bike. Got it for my birthday and have ridden it a few times. Can't help but like it. It's a cruiser--and maybe that's not cool, but I don't care! It has a basket, great for carrying my snacks, water bottles, Dexcom reciever, keys, glucose monitor... you get the idea. I have a lot of baggage.
Today, my first BIG ride. I thought I was going to die! I might live in the middle of a corn field, but we do have a few significant hills through our parks. I had to walk my bike up the last one. But it felt good. I'll feel it more tomorrow, I'm sure. My ride started out a little on the high side, 168. I'd forgotten my glucometer, grrrr. Thank goodness for the CGMS. Without it, I would have gone home.
I had my reciever hooked to my basket....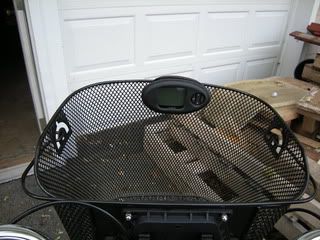 ....over my first big bump, I watched a few hundred dollars fly up off the basket. My heart stopped. I could just see the thing bouncing from the basket or my bike handle and catapulting into the woods. THANKFULLY, it jumped from my handle bars BACK into the basket. Sheesh. I left it there. It's neat clipped on the rim, but apparently NOT practical! Phew.
I snacked on a breakfast bar [19g carbs] on the way home (I'd forgotten a water bottle, too). When I got home, I was at 89... as you can see in the picture. :D
If you are looking really closely, you'll see the high in the graph from before I went on the bike ride, then it sloped down. Very cool technology. I wish I was comfortable with it, completely! Still on the fence, though I did go back to keeping it since my last post. *eyeroll*